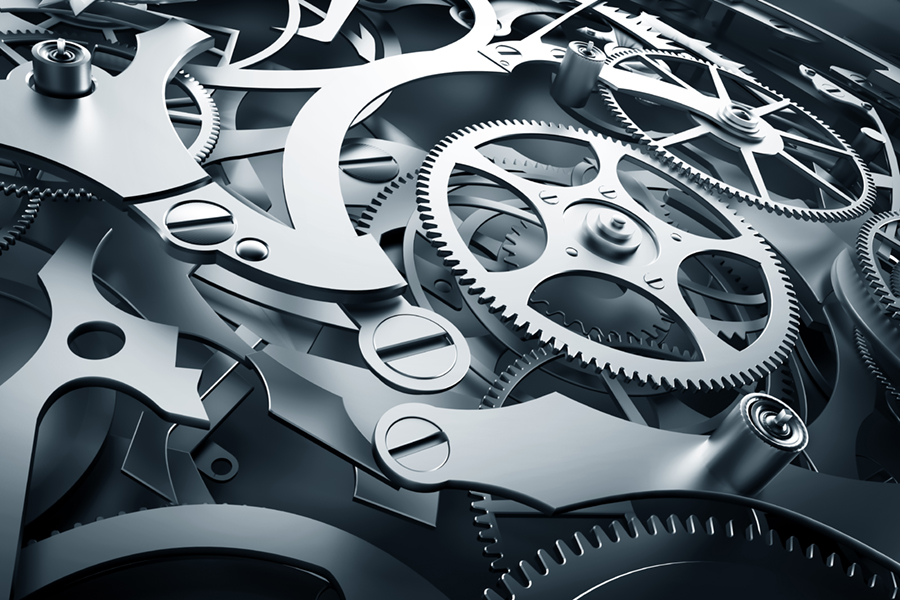 Swiss machines were first developed to fill the needs of the Swiss watch industry in the 1800's in order to support the development of watch designs that were smaller and more portable. Problems of the work material moving away from the tool during the cut were solved by using a guide bushing to contain the workpiece while making the cut just past the point of support. This solution was especially effective in long and thin parts.  Later machine designs used cams to automate the infeed of the cutting tool, which automated the machining process. This exponential jump in productivity is what drove the acceptance of what now became know as Swiss machines. The machine tool industry of the day was quick to capitalize on this new design and it was also employed in standard non-guide bushing lathes, in both bar and chucking applications.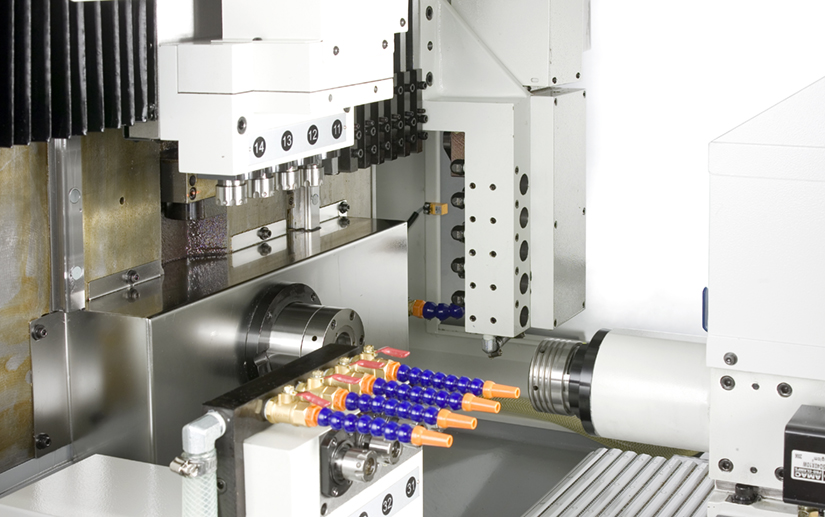 The GENTURN series of sliding headstock CNC Swiss machines without guide bushings were developed as a result the continued requests from customers to satisfy their need to process their shorter aspect ratio work with faster setups that didn't require a guide bushing or ground barstock and didn't have the waste of a long bar remnants, and most especially were less expensive than standard Swiss machines. The GENTURN 4-axis CY-32 was introduced with much acclaim in 1993 and became a big hit. It was followed 2-years later with the highly successful 7-axis GENTURN 32-CS CNC Swiss machine that captured the imagination of many shops across the county who wanted to get complex work done efficiently in one seamless work handling using a subspindle. The GENTURN 32-CS CNC Swiss machine became the fastest-selling Non Guide Bushing CNC Swiss machine in America and, in the most sincere form of flattery, all of the established producers quickly copied the  GENTURN concept and began to offer versions of their machines that could operate without a guide bushing. While it was long thought that Swiss machines were relegated to small bar diameters, the bar capacity has inched up over the years. Now Expand Machinery is once again taking the leadership position and has developed the GENTURN 2" bar diameter Swiss machine to complete larger complex subspindle work seamlessly in just one handling.
The GENTURN sliding headstock series starts with the 3/4″ bar capacity GENTURN SL-20Y2 Hybrid 20mm 8-Axis CNC Swiss Machine that comes standard with 30-tool positions and includes 8-driven tool spindles, and features a removable synchronous guide bushing to satisfy the needs of a full spectrum of Swiss work. The 7-axis GENTURN 36-CS handles work up to 1-3/8" bar capacity and comes standard with 27-tool positions and includes 11-driven tool spindles. The new larger 8-Axis GENTURN SL-52Y2 accommodates barstock up  to 2" diameter and has 30-tool positions with 8-driven tool spindles standard.  These machines all offer a surprising host of standard features that both enhance productivity and overall capability to handle a broad array of work. Contact Expand Machinery at 818-349-9166 or see the Expand Machinery website at expandmachinery.com.