GEN TURN SERIES
Expand Machinery provides a full line of CNC multi axis machine tools. Ganesh's CNC lathes and turn-mill centers come with an assortment of shaping tools and spindles that enable operators to carry out a number of different procedures. For manufacturing these multi-tasking machines provide far greater flexibility than standard lathes and milling units.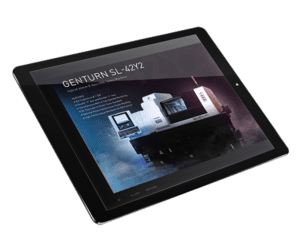 See our full catalog showcasing each GENMILL / GENTURN machine and specifications. 

 TERMS OF USE   |   PRIVACY POLICY   |   RACING
expandmachinery.com | 818.349.9166 | Copyright © 2015-2020 Expand Machinery, LLC. All Rights Reserved.