KEY ADVANTAGES OF A SLIDING HEADSTOCK LATHE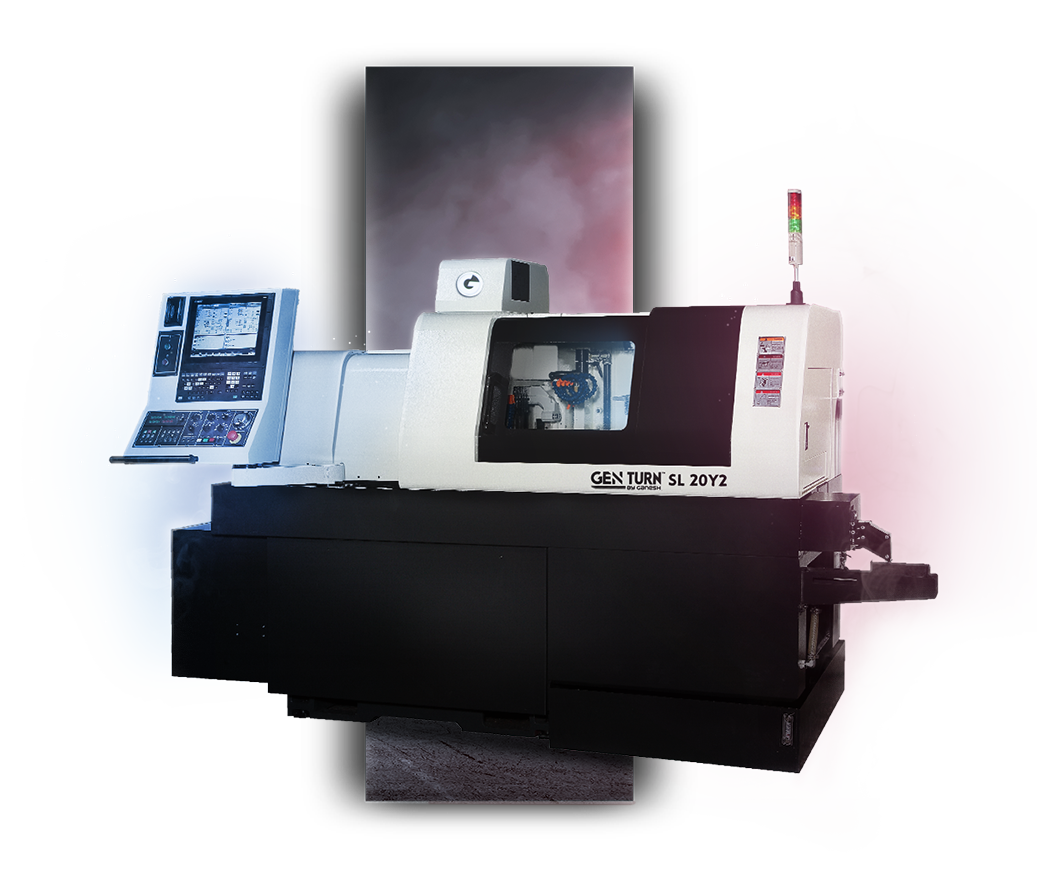 The GEN TURN sliding headstock lathe is a highly versatile machine that is designed for efficient and accurate production, with fast cycle times.
Key Advantages
ACCURATE
Sliding headstock lathes are known for their extreme accuracy and precision. They can machine thousands of components to very tight tolerances and at the same time maintain these tolerances on part 1 just as well as part 1000.
PRODUCTION
Sliding headstock lathes can produce complete parts without much interference from a human operator. The material is loaded into a bar loader and the machine then automatically loads the material through the guide bushing where it is pushed out to be machined. Once the part is done it is ejected into a part receptacle. The process will then continue as long as the bar feeder is kept loaded with stock.
SMALL PARTS
Sliding headstock lathes were specifically designed to produce small parts that traditional lathes would not be capable of machining.
TOOLING
Typical sliding headstock lathes can carry up to 20 tools or more. This means that tools do not need to be changed every time a new part is to be machined.
HEAVY CUTS
Due to the material being supported so close to the guide bushing, heavier cuts can be taken without the part deflecting, and this is yet another speed benefit for these types of lathes.
Expand Machinery Sliding Headstock Lathes